Postcards!
You can now buy a shiny postcard of your favourite idea from this site!
Special introductory price: £2.50 per card (including postage)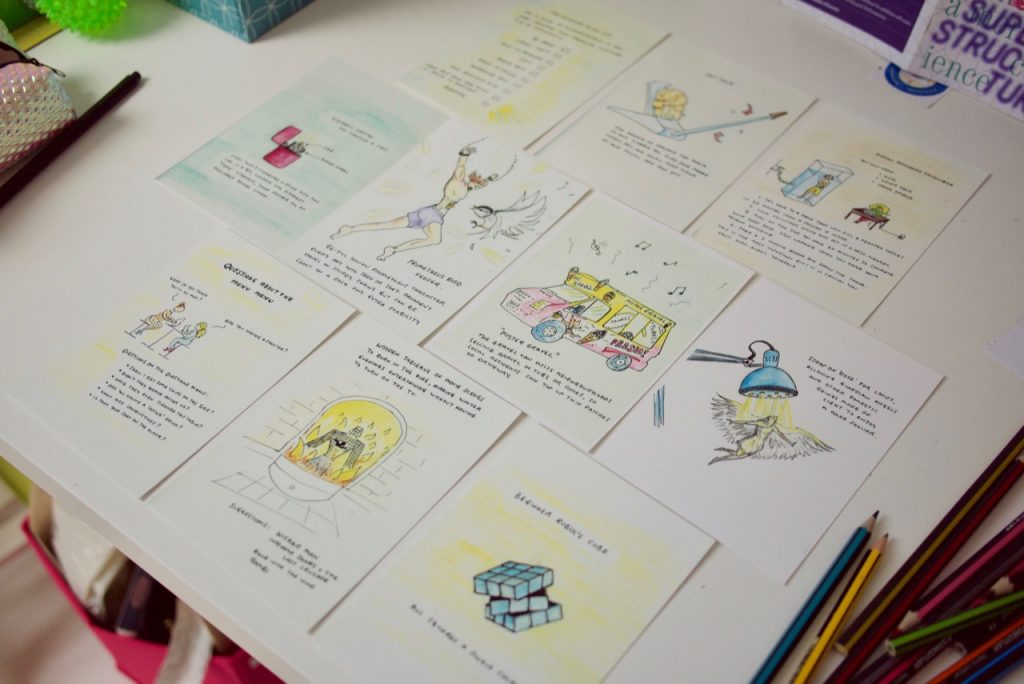 Click the images to go through to the shop. Only single cards available to buy at the moment, but batch purchases coming when I do a bigger print run. (25 for sale currently)
Please use a shipping address as billing address when checking out. It's UK shipping only, for now.
Give me a shout or message me @finalbullet on Twitter, if you have any questions or problems. I'd be interested to know if you want one that's sold out, so I know what to order next time.
MUCH BETTER PHOTOS COMING SOON!